Suzhou Fwulong Amusement Equipment Co., Ltd.
Jiangsu, China

New Track Train FLNT
Модель:
FLNT
Количество Min.Order:
1 Часть / шт
Оплата:
T/T,Western Union
Цена FOB:&nbsp &nbsp | &nbsp &nbsp Последние Цена
информация о продукции
Style:

New Track Train

Color:

Silver & white

Locomotive:

Harmony style

Size:

200*60*60cm(L*W*H)

Material:

Steel buttom, FRP body

Locomotive WT:

130kg

Carriage WT:

60kg

Window:

PMMA with color lights

Loading WT:

500kg(2 locomotives+2 carriages)

Voltage:

DC24V

Battery:

Lead crystal 12V,75AH*2pcs

Power:

350W*2pcs(dual-drive)

Operation:

Locomotive drive.(we can provide single direction drive and

dual-direction drive according to customer's playground.

Dual-direction drive needs 2 locomotive with motor.)

Speed:

3~5km/h (it's adjustable during 0.8~1.4m/s)

Working time:

6 hours continuously

Control:

Speed control knob to adjust the speed

Start-up mode:

Key switch control

Unit track size:

Straight track: 6*0.5*0.07m(L*W*H)

Curve length: mini turning radius 3.5m, width 0.5m, height 0.07m

Track shape:

Up to customer's playground with different shapes. can do small

amplitude fluctuation track.

Music:

MP3 speaker with SD card to download any music.
Trai

track
show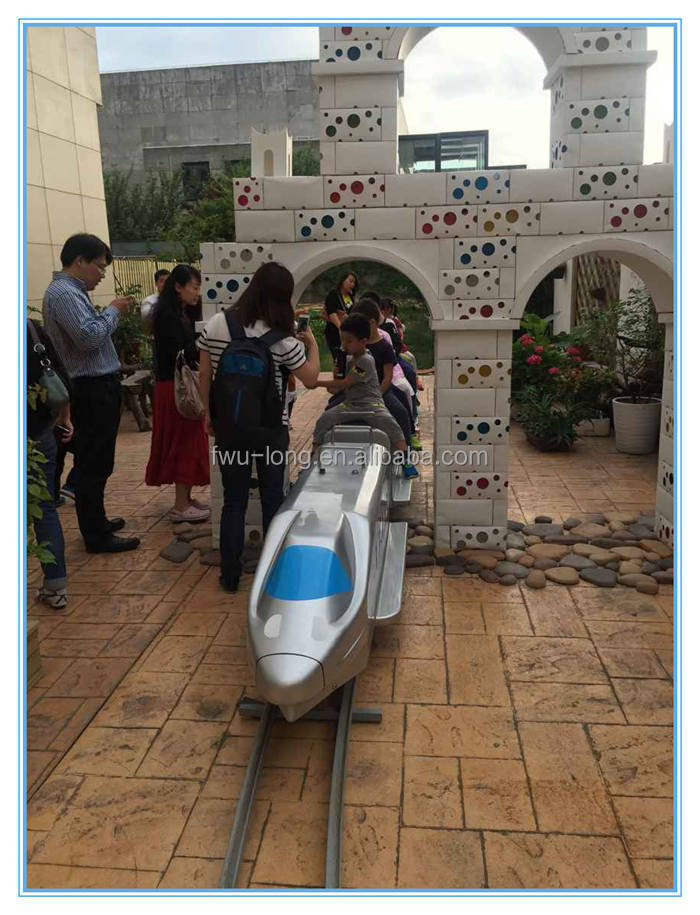 Feature:
Every kid and have suppurate locomotive. It runs without management and stop at front of obstacle. The track has many shapes,which is up to customer requirements.
Detail: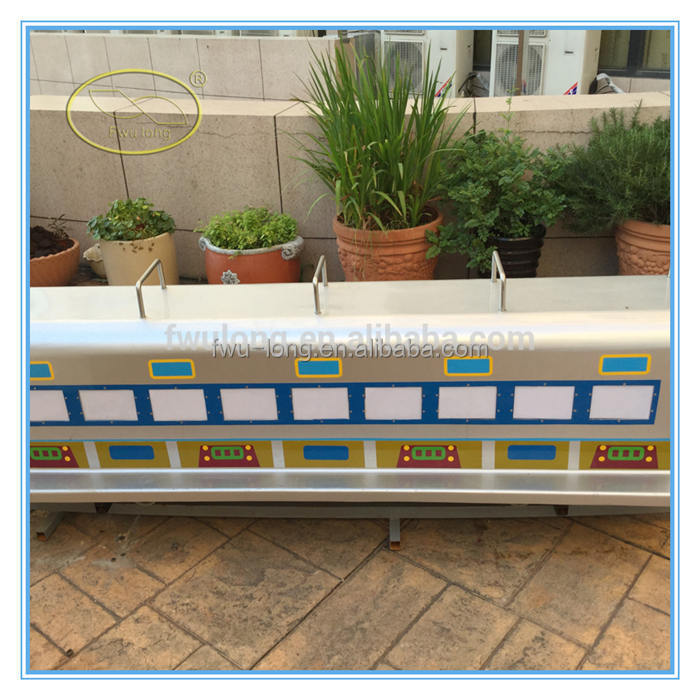 1.We have strict raw material supply control system.
2.Good management of production process system.
3.All material and accessory suppliers had checked by our purchasing department ,they all have corresponding certificate and reached environmental protecting standard.
Packing :Knock-down packing or assembled packing
Package :Bubble plastics / wooden case / Air case, depends on cutomers' choice
We accept land, air, sea transport and international multimodal transport.
After-services
A. Pre-sale service
• Listenning clients requirements
•Giving suggestion and good guidance
•Free technical support
•Accounting Competitive price
•Listing detailed accessories and show detail description
B.In the sale service
•Pro-active offering production process pictures
•Effective communication
•Update news timely
•Check on a cheap courier on clients request
•Enough spare parts
•Arrange shipping on clients request
•Preparing Customs clearance documents and send by DHL on clients request
C. After sale service
•Warranty: 2 years
•Provide technical help by phone or email
•Be available at phone and email, we will give the solution in 24 hours.
•Quality investigation
Always adhere to the principle of the supremacy of service, any Suggestions and comments are given to the customer's biggest concern and feedback
Advantages of amusement track train:
1. CE certified
2. Automobile coatings. It won't fade within 6 years
3. It can be placed in amusement park, theme park and playground
4. Streamline body and smooth joints
5. Easy maintenance
6. Popular around the globe
Certification Approved
Cusromer with us: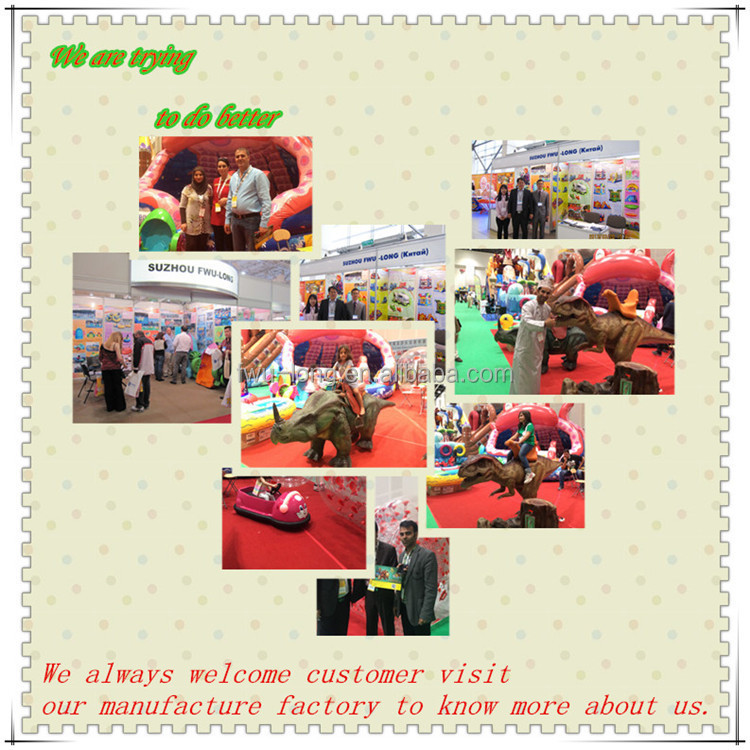 Why chosse Fwu-long?
1.All our designs and products are strictly inspected according to the safety standards to make sure all the parts of the toys will cause no harm to the kids. All the metal parts are smooth and the plastic parts are no-toxic, anti-ultraviolet property, conforming to the standard of FOOD class.
2.Our toys are designed by very experienced designers accoding tothe interests and feels of the children. With defferent characters and styles, our products bring to the children not only happiness but also the health and wisdom.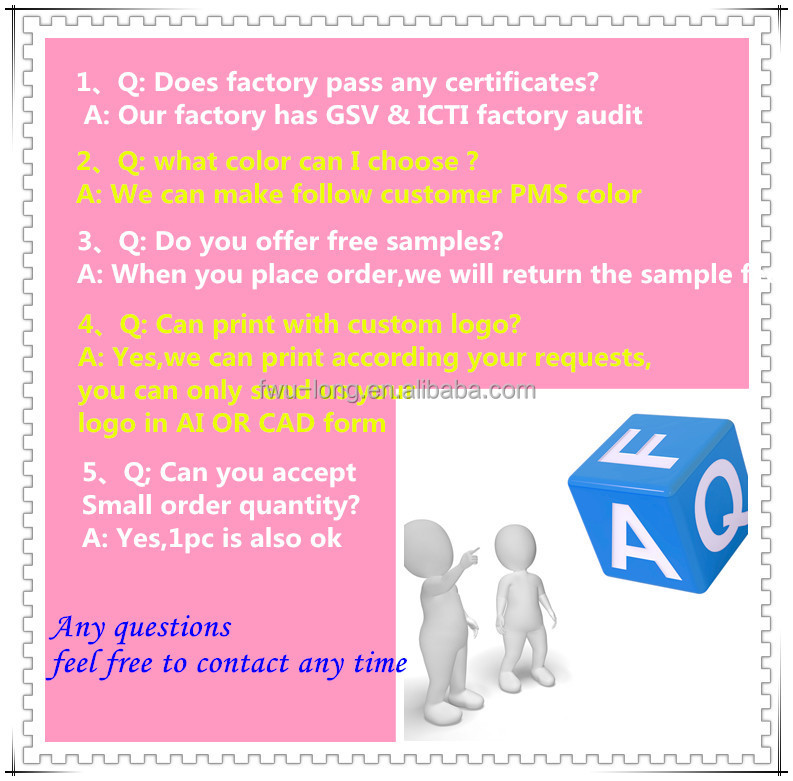 Any questions, feel free to contact any time.
Please be noted we are the end factory, which cut the broker price.
Fwu-long, your most professional amusement solution designer!